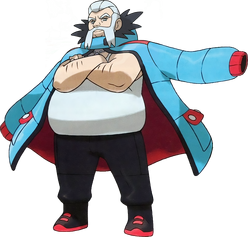 "

You know what? We all talk big about what you learn from battling and bonds and all that, but really, I just do it 'cause it's fun. Who cares about the grandstanding? Let's get to battling!

"

— 

Wulfric

 • Pokémon X and Y
Wulfric is the Gym Leader of Snowbelle CIty's Gym. He commands Ice Pokémon and awards the Iceberg Badge along with the TM for Ice Beam.
Gym battle
Edit
ABOMASNOW
AVALUGG
Ad blocker interference detected!
Wikia is a free-to-use site that makes money from advertising. We have a modified experience for viewers using ad blockers

Wikia is not accessible if you've made further modifications. Remove the custom ad blocker rule(s) and the page will load as expected.